In the 42 years that Dr. Roger Druckman has been doing orthodontics, he has seen many changes and improvements. Initially, orthodontic treatment required a high percentage of premolar extractions to achieve a beautiful smile and a functional life. As time went on, functional appliances became more widely studied and accepted in practice. The different orthodontic systems, the formulas for the bands and brackets, improved, and premolar extractions were almost completely eliminated.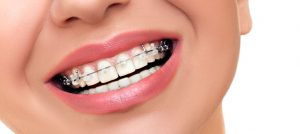 The emergence of the straight wire technique virtually nullified the requirement for premolar extraction, and Dr. Roger Druckman adopted this technique in 1982 approximately. However, he still wanted to achieve a broad, beautiful smile for the patient, and therefore began using functional appliances. The functional appliances allow doctors to grow bone to its full genetic potential even in adults. There was a long period of time in which it was thought that you can only grow bone in children, and while this belief is false, it is still prevalent today. (Several years ago, Dr. Roger Druckman had to testify for a dentist in Iowa to the Iowa State Board of Dental Examiners to prove that you can grow bone even as adults.) In the early to mid-80s, Dr. Roger Druckman studied under Dr. John Witzig and Dr. John Wellington Truitt, where he learned how to use functional appliances. With functional appliances and the straight wire braces technique, you can develop the upper and lower jaws (maxilla and mandible) to achieve a beautiful, broad smile, functional bite, and healthy temporomandibular joints (TMJs).
Some TMJ patients, after phase I TMJ treatment, cannot be weaned from their appliance and need a second phase of treatment. The second phase of treatment, in which the patients have their natural teeth, consists of orthopedics and orthodontics. In this second phase of treatment, Dr. Roger Druckman builds the bone and moves the teeth to maintain the mandible and, therefore, the mandibular condyle, in the same position as that in which the patient finished phase I TMJ treatment.
For patients who cannot wear regular stainless-steel braces, Invisalign® is another option. Many patients, for cosmetic reasons, do not want regular braces and prefer clear aligners. Invisalign was created a number of years ago and, more recently, ClearCorrect became available as a second source of clear aligners. As stated earlier, there are patients that require bone development with functional appliances, and many of these patients choose to finish their treatment with aligners rather than braces. Excellent results can be achieved with either services.
Dr. Roger Druckman is also a FastBraces® provider. If his patients prefer FastBraces, the outcome of treatment will depend upon the orthodontic examination results. Each patient has their own treatment requirements, and with 40 years of experience and having completed 3 separate 2-year orthodontic training programs, as well as multiple smaller programs, you can be confident that Dr. Roger Druckman tailors treatment to each patients' individual requirements.
For more information about orthodontics in Denver, Colorado, and to schedule your appointment with our skilled dentist, we encourage you to call Roger Druckman, DDS PC at 303-691-2860 today.